Modern medicines are sensitive and must be kept in consistent conditions throughout the supply chain, including while they are stored before and after flights. Failure to protect medicines risks their efficacy and can cause drug companies huge financial losses. Worse, expired drugs inadvertently administered to patients could do potential harm rather than improve existing medical conditions.
In order to support the transportation of modern medicines all over the globe, airports and air cargo centres have been increasingly investing in local infrastructure, enabling them to be effective players in pharma air cargo logistics.
These modern facilities incorporate temperature-controlled storage capabilities, as well as consistent processing and handling of products to ensure pharma shipments remain within required temperature bands. Their development offers the potential for wide-ranging international pharma deliveries, including in more remote and distant areas, meaning better health outcomes for patients and new markets for pharma companies.
Pharma Air Cargo Centres On The Rise
Air cargo hubs all over the globe are scaling rapidly, investing in infrastructure in an effort to improve competencies and develop into key links in the global pharma air cargo supply chain. Airports and linked facilities have increasingly looked at getting their infrastructure and processes validated under industry accepted certifications, including GDP, as an affirmation of their abilities to transport temperature-sensitive pharmaceuticals.
The EU Good Distribution Practice (GDP) guidelines outline the essential actions and processes that need to be in place for the secure transportation of pharmaceutical products and is generally accepted as the global gold standard for pharma logistics service providers. GDP mandates consistent quality management systems throughout the pharma distribution supply chain, to which players must align their processes.
This article will take a close look at four hubs – Singapore, Dubai, Amsterdam and Dublin ­­– that have fast set expectations as players to watch in the race for pharma logistics market share.
Singapore Changi Airport: A community-driven effort
As a logistics hub, Singapore has developed into a healthcare centre for Asia, with dozens of biomedical science companies setting up in the country. According to research organisation GlobalData, its pharma market will grow to $1.2bn by 2021 with much of this revenue coming from international markets. In part, this is due to Singapore's significant investment in cool chain facilities and processes, which keep products in optimum condition in the terminal and on the ramp. Changi Airport Group, which operates Singapore's major passenger and cargo airport, says pharma cargo is increasing rapidly and 15,500 tonnes passed through the airport in the first eight months of 2017 alone.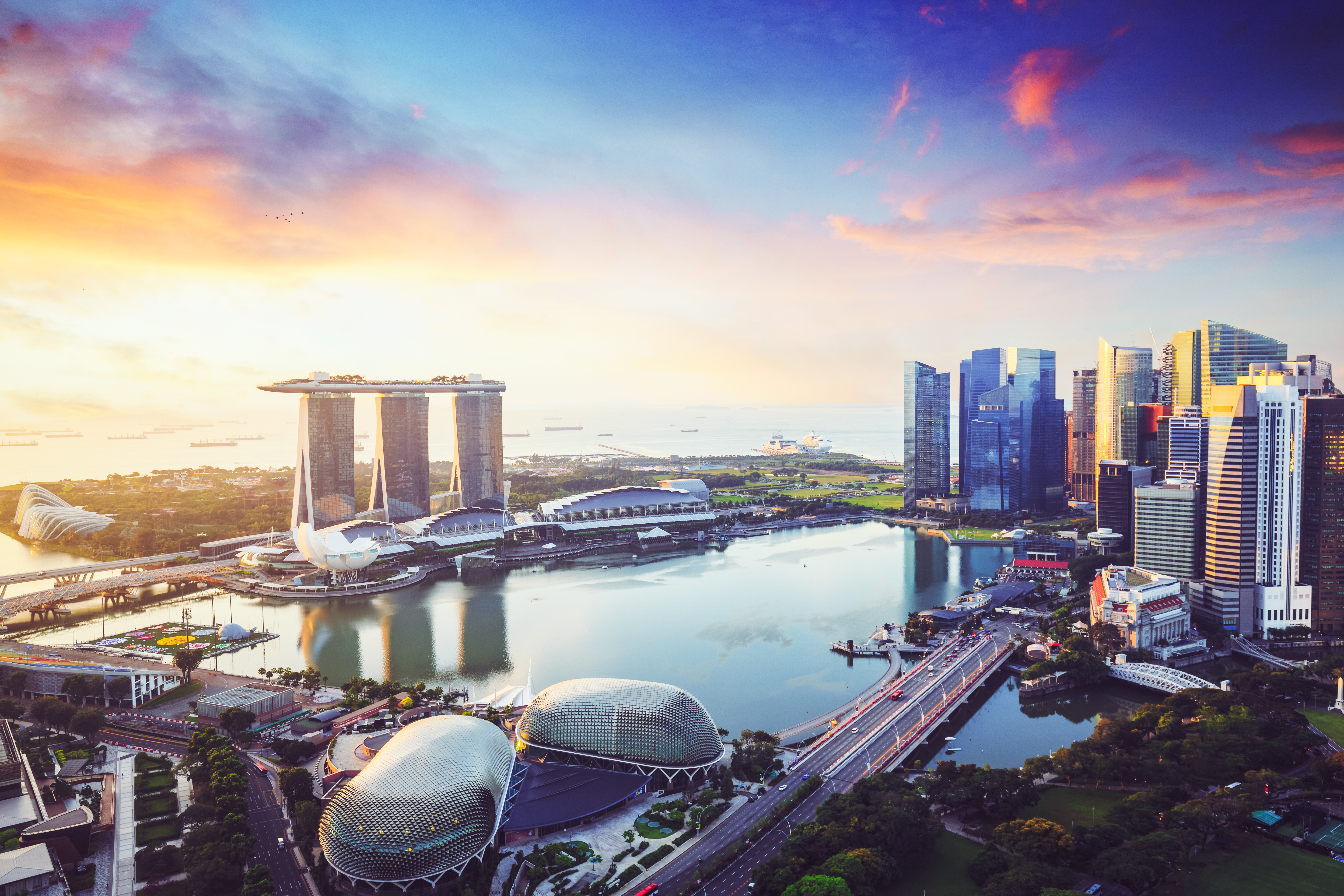 Key to this has also been massive investment in the airport by global freight forwarders. In 2016, global logistics company Kuehne + Nagel opened a 50,000 sqm logistics hub facility with 40% dedicated cold storage at Changi and in the same year, DHL established an 80,000 sqm centre within its premises.
The airport has taken a unique community-driven approach to make its pharma handling capabilities more robust. Changi Airport Group has partnered with a host of airfreight providers to develop a programme called Pharma@Changi. As part of the initiative, participants in the scheme – including Bollore Logistics, CEVA Logistics Singapore, and DHL Global Forwarding – commit to consistently meet high standards in pharmaceuticals handling.
Harnessing the powers of the community of logistics providers in Changi Airport allows the facility to offer exporters an assurance of uniform standards for the secure transportation of pharma goods. The close collaboration also allows the airport to test new pilot projects as well as share information about emerging trends and developments in pharma logistics.
In October 2017, IATA Senior Vice President for Airport, Passenger, Cargo and Security, Nick Careen summed up developments: "Pharma@Changi by Changi Airport is the first air cargo community in Asia Pacific. This is great news for the supply of pharmaceuticals across the region. Pharma shippers at Changi Airport can now be assured that they are receiving the highest quality service in terms of standardisation and transparency."
Other cargo logistics and ground handling service providers have also ramped up their game in Singapore. dnata, a global air services provider with facilities located at Changi, achieved a GDP certification from the Singapore Health Sciences Authority in June 2016. In Singapore, dnata handles over 250,000 cargo a year – more than 10% of which include perishable and pharmaceutical products.
Dubai's Prime Position and Focus on 'Fit for Purpose' Infrastructure
Singapore is not alone in its bid to provide world-class cold chain facilities. Over the last few years, Dubai has also upped its efforts to develop itself as a healthcare and a pharma hub for the Middle East and neighbouring regions. Dubai has a strategic geographical advantage with over one-third of the global population located within a 4-hour flight range and over two-thirds located within 8 hours. Its location, combined with strategic investment in infrastructure, is bearing fruit for the emirate. Dubai's Chamber of Commerce estimates the UAE's air freight market will grow by a compound rate of 4.8% between 2017 and 2021, after an 8.6% expansion between 2012 and 2016.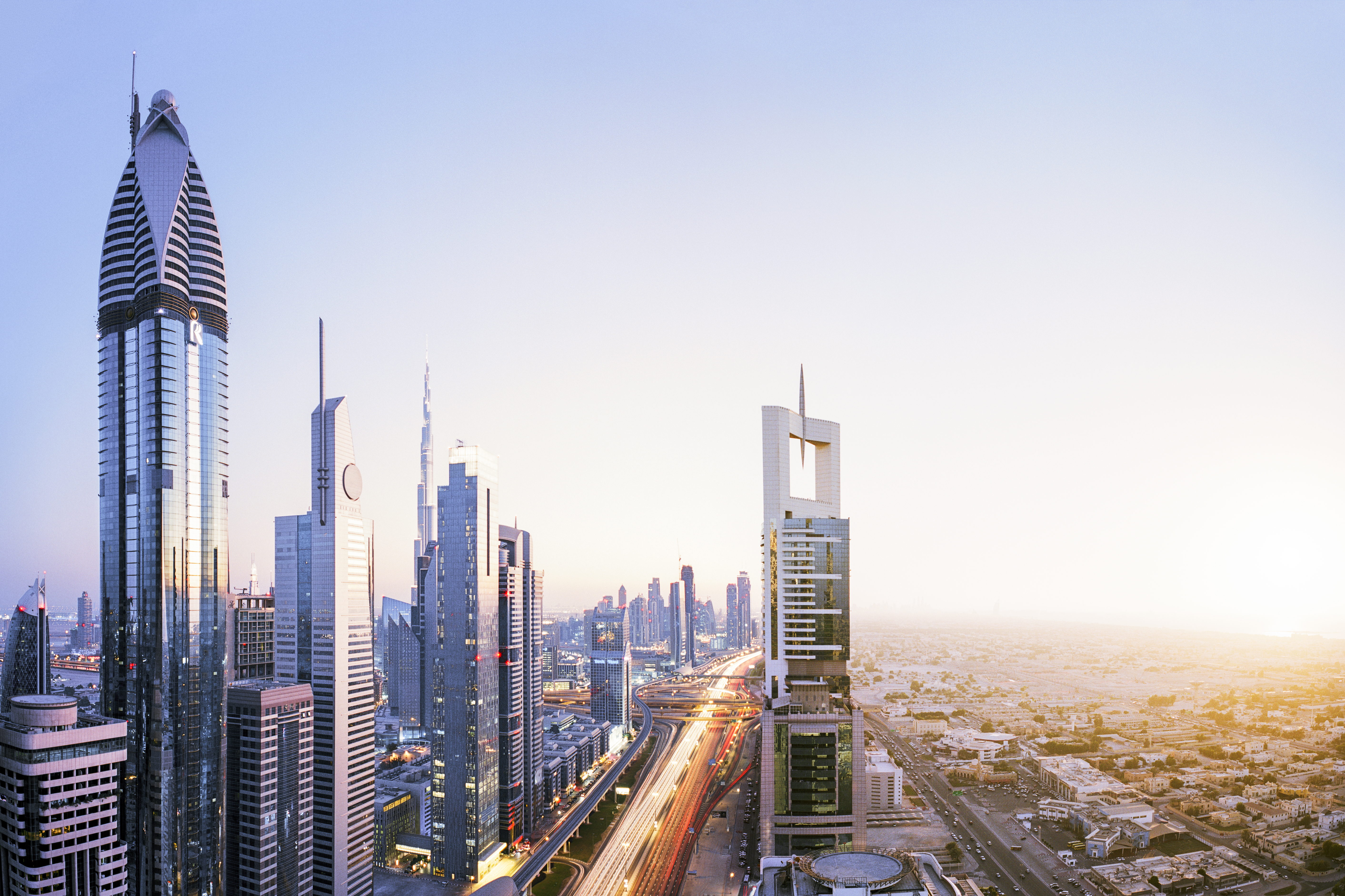 Dubai is also the hub for Emirates SkyCargo, the freight arm of Emirates, one of the world's largest air cargo carriers. Emirates SkyCargo has invested in two state-of-the-art cargo terminals at Dubai International Airport (DXB), where the operator handles goods coming in through passenger aircraft and at Dubai World Central (DWC), where Emirates SkyCargo handles cargo on its freighter aircraft.
In September 2016, Emirates SkyCargo announced the opening of a purpose-built new facility for handling pharmaceutical cargo at DXB. In what was also a world first, the cargo carrier announced that it had received GDP certification from Bureau Veritas, an international certification agency, for its pharma handling facilities at DXB, DWC and its connecting bonded trucking service, making it the carrier with the largest GDP-certified multi-airport hub in the world, with over 8,600 square metres of temperature-controlled storage space available for pharmaceuticals.
Emirates SkyCargo announced the following year that its volume of pharmaceutical cargo had grown by over 30% since the building of its dedicated pharma facility and the earning of its GDP certification. It is yet another example of players upgrading cold chain facilities to improve the protection of pharma cargo, which is increasing delivery percentages and profits for companies while ensuring more patients receive medicines on time.
dnata, part of the Emirates Group and also headquartered in Dubai, has invested considerably in technology and infrastructure in recent years, working with Dubai airports to upgrade its cool chain facilities and operations.
The rapid development and importance of pharma companies in Dubai is reflected in the investment by the government in pharma-supportive infrastructure, most notably its Healthcare City, a large-scale health and wellness facility established in 2002. This is part of a bid to make the emirate an internationally-recognised destination for excellence in clinical services, medical education and research. Developments like Healthcare City have encouraged a wave of investment by companies from the life sciences and logistics sectors.
Over the years, Dubai South has also grown in importance as a centre of logistics. The development of Dubai World Central (DWC) airport with its planned five runways has spurred numerous logistics and associated companies to set up base in the vicinity.
More recently, Panalpina set up operations in the Dubai Logistics City free-trade zone with a 120,000 square foot multipurpose logistics operating area. Global shipping and logistics company GAC invested in a new contract supply facility in Dubai South to develop its existing capacity.
The boom in pharma investment and air cargo logistics is not singular to Dubai. Further north, Amsterdam is fast dominating as a star player in the field.
Schiphol: Building a reputation for excellence in GDP
In Europe, the Netherlands' Schiphol Airport has built its reputation by emphasizing high pharma cargo quality standards and attracting a range of cold chain cargo organizations.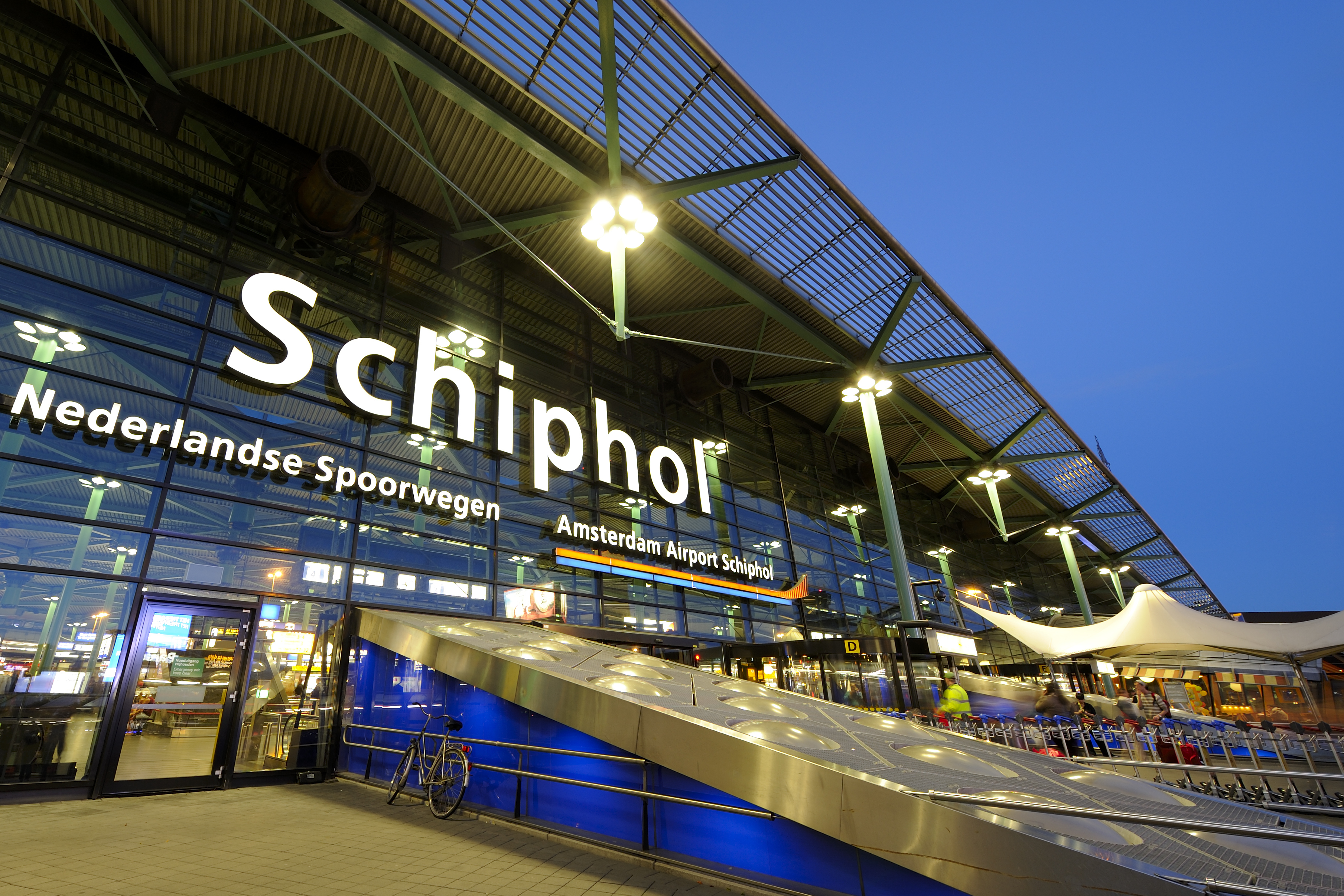 Schiphol Group, Air Cargo Netherlands and 23 pharma logistics companies founded Pharma Gateway Amsterdam, to drive up the pharma capacity at the airport. The programme aims to attract more pharma cargo traffic by offering shippers a high-tech closed supply chain. Partly for this reason, pharma handling at the airport increased to 90,000 tonnes in 2016 alone.
One of the businesses helping to enhance Schiphol's reputation for offering complex pharma cargo solutions is dnata Amsterdam, which operates a 42,000 square metre facility. The warehouse is run by highly trained staff, who operate an electric track vehicle system for conveying cargos in and out of storage. Total storage capacity amounts to 650 fully loaded main deck pallets.
The operation, which fully complies with GDP standards and is equipped with cold chain facilities for pharma consignments, handles 10 million pieces (or 500,000 tons) of cargo each year.
Also operating at Schiphol, logistics player CyberFlight International has been GDP-certified since 2013, a process which necessitated investment in warehousing and staff training.
Freight forwarder CyberFreight is another GDP-accredited company offering pharma distribution and warehousing services at Schiphol. It allows customers around the world to track medicines in storage via an online warehouse management system, which displays in real-time where cargo is located.
However, Amsterdam is not the only European city developing a reputation for top-quality cold chain facilities, as Dublin looks to the potential of pharma air cargo to support and expand its thriving biopharmachem industry.
Dublin: a major exporter moves into pharma air cargo
While Dublin International Airport may be significantly smaller than many of its European counterparts, including Schiphol, it's an obvious investment choice for leading pharma air cargo providers due to the sheer volume of major international biotech and pharma companies based in Ireland.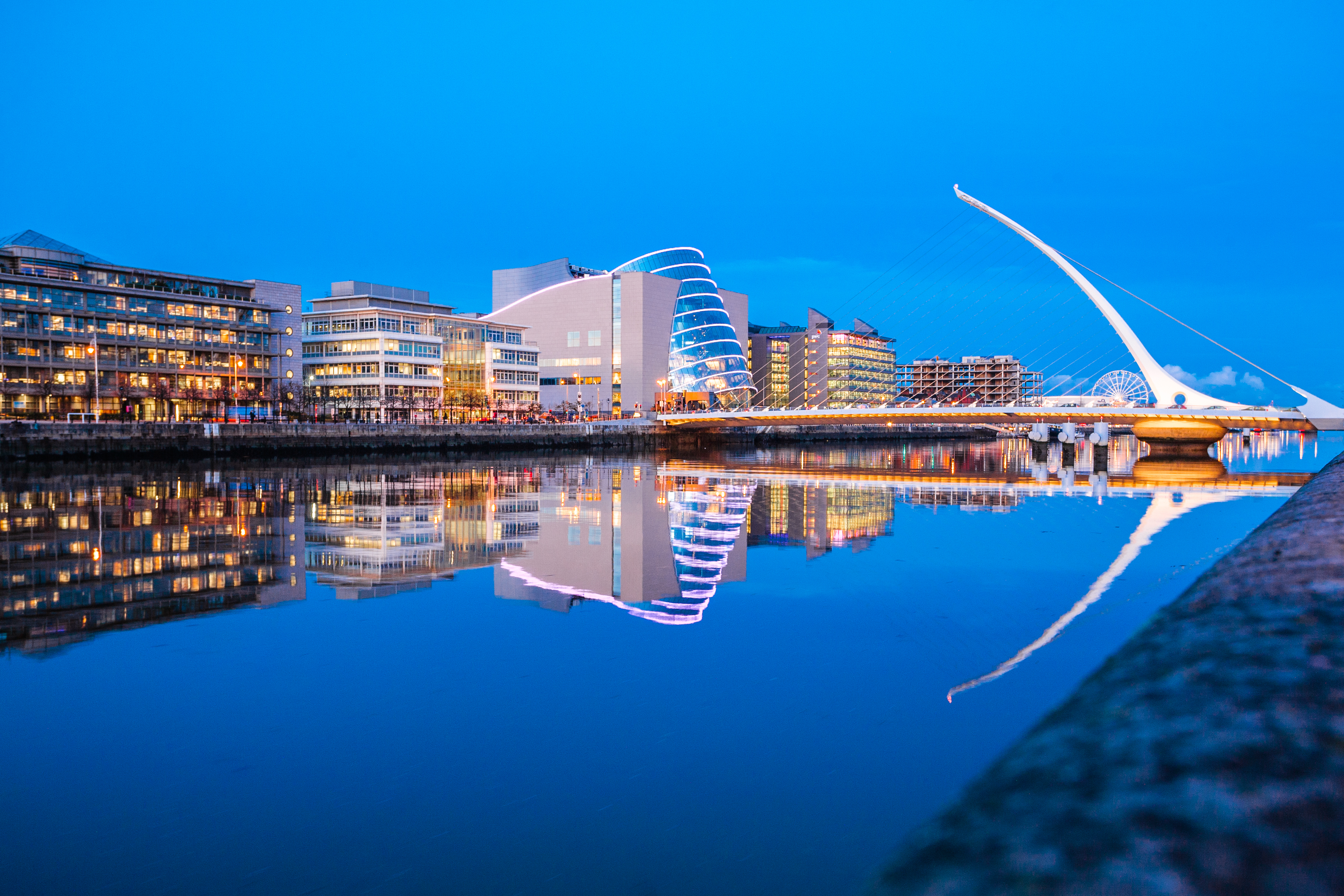 Johnson & Johnson, GlaxoSmithKline, Bayer, Bristol-Myers Squibb and Pfizer are among the 24 world-leading independent public biotech and pharma companies with manufacturing hubs in Ireland, making the country the sixth largest medical and manufacturing hub in the world in 2017. The biopharmachem industry is the country's biggest exporter, with a record total value of €67.8 billion in exports last year.
Developing world-class facilities and improved infrastructure for the transportation and storage of pharma air cargo in an area where so many pharmaceutical products are produced seems like a natural next step to help these major manufacturers reach both new and existing export markets.
DHL Supply Chain was the first to establish a storage site with the creation of their state-of-the-art Life Sciences facility in 2017, the 43rd Life Sciences Center of Excellence created by DHL Supply Chain. GDP-certified and located in Horizon Logistics Park close to Dublin Airport, the facility offers 3,700 square metres of warehouse space with segregated, temperature-controlled storage areas ranging from ambient (15-20 degrees) and chill (8-2 degrees) all the way to a blast & holding freezer (-20 degrees), as well as inventory control and pick-and-pack services. This range in temperature storage areas allows for all products to be kept according to their optimal conditions, ensuring no loss of efficacy during the storage process and limiting any risks.
But DHL isn't the only logistics company providing cold-chain facilities for pharmaceutical cargo in Dublin, as supply chain management company CEVA Logistics also opened a temperature-controlled "building within a building" at their Dublin warehouse last year for the purpose of pharma air cargo. Authorized by the Health Products Regulatory Authority (HPRA) and GDP-accredited, the facility covers nearly 1,400 square metres and can store up to 2,100 pallets of medical products. Other features include on-site pharmacists and a dedicated space for the reassembly of medical products, allowing for a streamlined and simplified process.
Infrastructure systems at Dublin airport have also kept up the pace. Ground handling organization World Flight Services (WFS) offers a GDP-certified facility and a WFS TemperatureCare cargo product for continuous monitoring of temperature-sensitive cargo shipments such as pharmaceuticals. Temperature Care units offer temperature-controlled storage from -25 to +30 degrees, a combined capacity of 218 cubic metres, and electronic digital sensors verifying product temperature every 60 seconds. These features, and this improved end-to-end system, guarantee that pharmaceutical products transported by customer airlines are both properly stored prior to reaching the aircraft and closely monitored to limit potential damage.
By creating facilities for the safe, controlled transit and storage of pharmaceutical goods in proximity to Irish manufacturing hubs, companies are able to both vastly increase the speed of delivery, while minimizing the risks involved in transporting sensitive medications. In addition, Dublin's geographic position allows for short flight times of under two hours to European destinations including London, Paris and Brussels, as well as the possibility of sea transport via Dublin Port.
From Dubai to Dublin, the development of cutting-edge cold storage facilities with the capability to handle a wide range of pharma products is transforming the way modern medicines can be distributed across the world. As a result of boosted capacity for sensitive pharma goods stored in temperature-controlled facilities, manufacturers are able to distribute increasing quantities of quality medicines from airports across the world in record time. With continued investment, these advanced facilities will no doubt indelibly increase the health propositions of the markets and the communities they are able to reach.